6 Snook Highlights from Charlotte
After 2 wonderful years and 3 great months at Snook, I'm moving on to do a master in Service Design at the Royal College of Art in London. This new chapter will not be the end of my time at Snook, as I'm eager to contribute to upcoming projects and will be joining as an ongoing associate.
After 2 wonderful years and 3 great months at Snook, I'm moving on to do a master in Service Design at the Royal College of Art in London. This new chapter will not be the end of my time at Snook, as I'm eager to contribute to upcoming projects and will be joining as an ongoing associate.
Before I leave the Glasgow studio, Sarah asked me to do a blog post of my highlights at Snook.
Here are my proudest moments!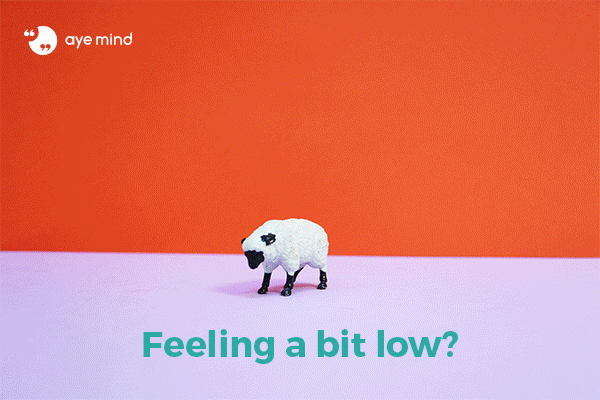 1. Aye Mind GIF workshop
Workshops, images, GIFs! Aye Mind is our project improving the mental health and wellbeing of young people by making better use of the internet, social media and mobile technologies. A collaborative project with brilliant organisations; NHS GCC, Young Scot, Mental Health Foundation and funded by the European CHEST fund. I led the first GIF making workshop, with the rest of the Aye Mind team, encouraging a small group of young people to have a dialogue about mental wellbeing through GIF making. Image making allows people to think about mental wellbeing and what advice they'd like to hear in a playful and creative way. Those feel-good images and messages can then be shared with others online.
Since then we've created a mini version of the workshop, and we've published exactly how to run the workshop (including the downloadable materials) online. This means that the workshop has now been carried out at least 10 times by us and others, with over 300 people participating and an even larger number of positive mental wellbeing messages going out across social media. Check out #AyeMind to see the images and messages. Check out this post if you'd like to run your own workshop.
2. The new studio hunt
Our old studio was above a quintessential coffee shop on Bath Street, and we were fast outgrowing it. With no prior property knowledge, I set about finding a new design studio for Snook. What a hunt it was! I started by looking around the city at 'office space to rent' signs, phoning the numbers, working out how many square feet our new place would need to be. Gradually I started to understand rates and energy efficiency charts. I got to know a few estate agents over the months as I studio-hunted who were bemused by our requirements. Every estate agent in Glasgow: 'You need a place with no carpets?' Me: 'Yes, a design studio never has carpets.'
Eventually, with some help from Anne and the rest of the team, we found our current studio, a huge spacious top floor office that needed some renovation. And here we are all settled in at 84 Miller Street!

3. Whose Round and Cash for Kids fundraising
Using Whose Round, a project that promoted safer drinking for young people, in collaboration with Young Scot, we decided in 2014 to raise money for children's charity Cash for Kids by asking people to swap a drink for a donation. We were promoting the message in bars on social media, at Christmas parties and all over the city.
Eve and I spotted an opportunity; the taxi drivers of Glasgow. There are hundreds of them, daily coming into contact with thousands of Glaswegians night and day. If we could get our alcohol awareness message into their cabs we could reach a huge amount of people, and remind them to swap a drink for a charitable donation.
Network Cabs liked the idea and invited us to their headquarters that day to drop off business cards with the message on. I hopped on a train to an old business park in the middle of nowhere, where I saw a taxi depot. I was taken to meet the Network Cab boss, who warmly shook my hand and took a huge bag of Whose Round/Cash for Kids promotion from me. They insisted that I got a Network Cab back to our studio on them and that Christmas we raised over £1000 for Cash for Kids.
4. Jam Jam Jam
The Service Jam takes place across the world, strangers collaborate to design, build and test new products and services. The tagline is '48 hours to change the world' and it's a lot of fun.
I went to my first jam in 2014, before I started working at Snook and the event opened my mind to the possibilities of service design. The next year I was a designer at Snook, and helped brand, organise and run the 2015 Service Jam alongside expert hack/jam/lab leader Keira. For the brand identity, I captured the wild spirit of the jam by pouring jam on the scanner for the poster! Then in 2016 I ran the Glasgow Service Jam, a lively event. Two people who attended Snook's Service Jams are now running their own jam events in Ireland and Hungary, I hope we inspired them to inspire others.
5. Auburn Snooks
Another highlight for me was setting a mental wellbeing brief for American Auburn University students, and leading them through the design process alongside Eve. They came up with brilliant prototypes including; a campaign for Solitude, a location-based 'Friendr' App, a journal for reflection, a new way of linking with others playing sports, as well as my person favourite, positive messages on coffee cup sleeves.

6. Community Alcohol Campaign
We were faced with a tricky mission; to encourage people over 18 to think twice before buying alcohol for underage people, and to offer alternatives to drinking for young people in Glasgow. For this campaign, I loved trekking around Govan with Marie, armed with some simple activities that encouraged people to open up about the tricky topic of underage drinking in their community. We even re-appropriated the drinking game 'Never Have I Ever' at a youth club to get young people talking about their experiences of alcohol and what they felt should be done to combat it. This user research culminated in a tailored campaign that encouraged community responsibility through portraits and quotes.
See you soon Snook!
The rest of the team have made all the workshops, interviews, away days, days in the studio, and nights out an absolute joy. Snook is a rare organisation with an attitude to learn and grow constantly. Always open to innovation within the company and looking at how things can be done better. I would recommend Snook to anyone looking for an encouraging workplace where they can have a real impact.