Young people takeover the internet with GIFs promoting mental wellbeing
Aye Mind is a project on a mission to improve the mental health and wellbeing of young people by making better use of the internet, social media and mobile technologies.
We work with young people in creating GIFs to promote positive mental wellbeing messages. Young people can share these gifs with friends on social media to let them know they are not alone.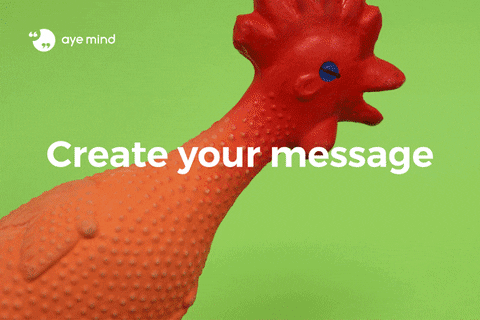 Make your own GIF
We've teamed up with Young Scot on a campaign for gif submissions, check out the post on their site. You can follow the instructions and make your own gif which will be featured on Aye Mind social media and website.
Anyone can submit a gif! All you need to do is head to the Young Scot website (and you can win rewards points, too) or just email your gif to info@young.scot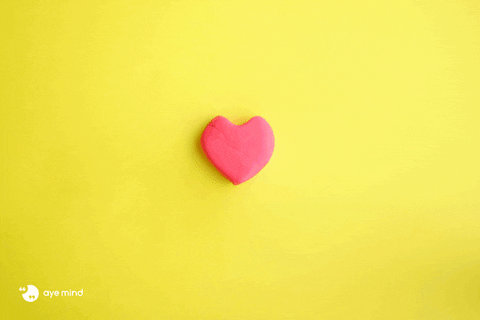 Competition Winners
We are also proud to announce that Aye Mind won the Adaptive Lab gif making competition! The submitted gifs are co-designed with young people at a workshop, with participants from YSortIt, See Me and GAMH.
The gif that caught Adaptive Lab's eye was created by Caitlin, who used 'heart attack' as a metaphor. After her mum suffered a heart attack, Caitlin found this term triggering. The workshop allowed her to take control of the phrase and at the end of the workshop, she felt more comfortable with the language around heart attacks. We loved the workshops with young people and you can read more about our process and materials used here.
Aye Mind has also been taking over Bored Panda with a series of articles on Anger, Panic Attacks, Exams and more. Check us out on Bored Panda here.
Safer Internet Day
Recently, we celebrated Safer Internet Day with gifs that used messages from young people #shareaheart. Some of our Snooks wrote down their message which included 'I love the internet for helping me connect with my friends and family around the world! Be nice and stay safe' and 'I love how the internet makes knowledge and information accessible to everyone. But let's make sure we keep it that way'.
Check out Aye Mind on:
Scottish Co-production Network 
Our partners on this project are; NHS Greater Glasgow and Clyde, Mental Health Foundation, Young Scot and Aye Mind is awarded funding by the European CHEST fund.